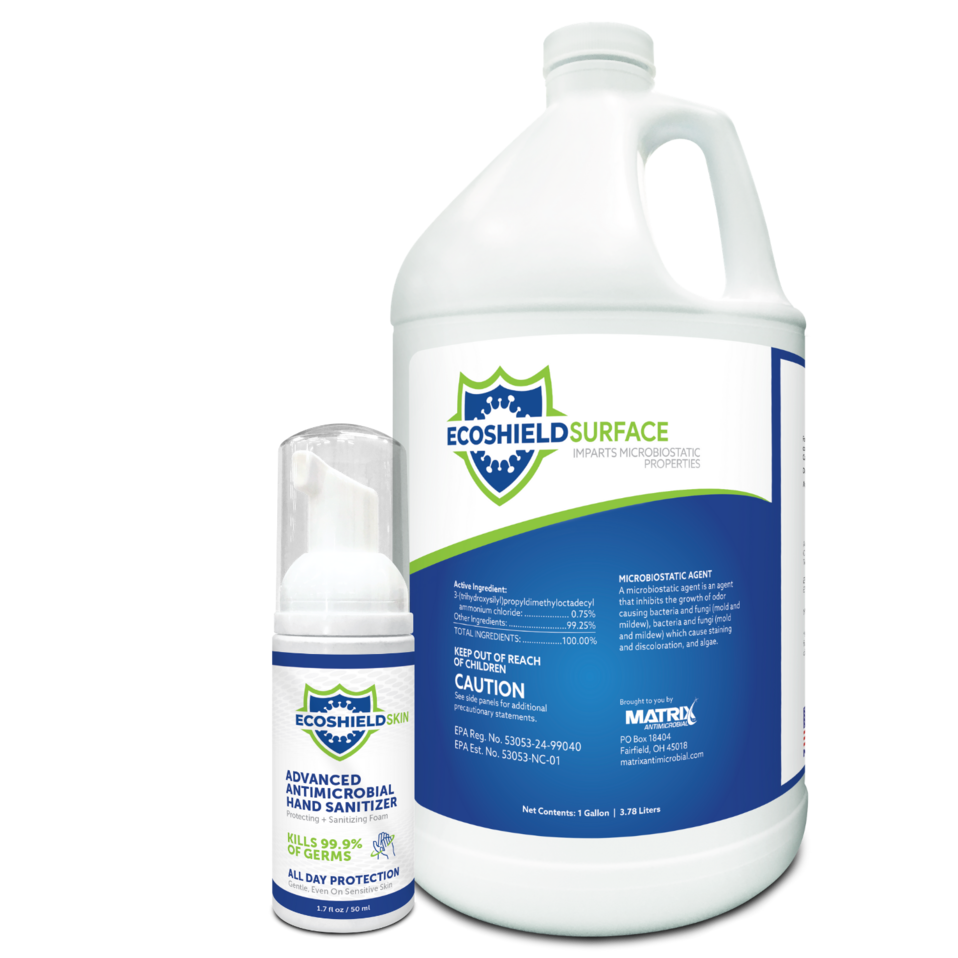 Welcome to the 21st Century
Did you know that sanitizers were developed in the 1800s?
Feel 21st Century protection with Ecoshield!
Shop Now
Shop Now
With Ecoshield Skin, I know my busy family is being protected from germs all day long....
Rachel - Cincinnati, Ohio
Ecoshield gives me peace of mind knowing my employees and customers are protected from germs and bacteria all day....
Clayton - Bloomington, Indiana
My students love Ecoshield Skin and I love knowing that we only need to apply it one time in the morning and it protects us all day long....
Patti - Columbus, Ohio
With Ecoshield our residents don't need to worry about touching germs that someone else left behind....
Hector - Chino, California
Creates a barrier that stays in place, constantly killing microbes for a long period of time with a single application!
Surface of microscopic spikes destroys microbes without using any toxic chemicals and is alcohol free!
Versitile and Safe for Long Term Use
Non-toxic, transparent, no chemical poisons, and Ecoshield Surface can be used on all types of surfaces, including food contact surfaces!
At Home, At Work, Or At School
Ecoshield Has You Covered
Frequently Asked Questions
Is Ecoshield Skin FDA registered?
Is Ecoshield Skin safe to use?
Will Ecoshield Skin work even if I wash my hands?
Does Ecoshield Skin really last all day?
Why haven't I heard of Ecoshield Skin?
How is Ecoshield Skin different from regular hand sanitizers?
Own A Business?
Fill out the form below and one of our representatives will contact you about putting a shield around your entire business!
Powered by Matrix Antimicrobial, LLC. All Rights Reserved.